95 square meters 4 people, 2 bathrooms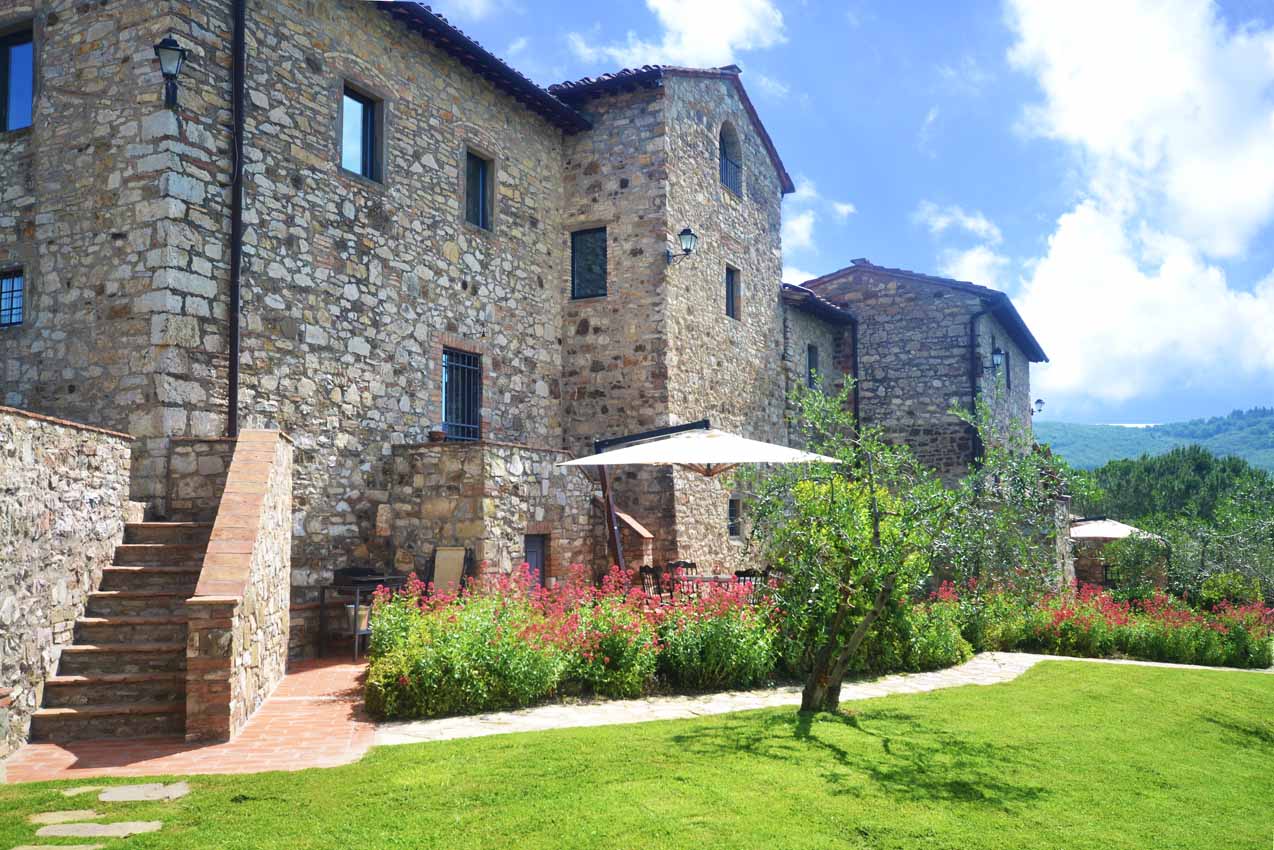 Lyra is a lovely Chianti apartment, located on the corner of the main hamlet building.
From the pretty terracotta terrace there are wonderful views of the surrounding Tuscan hills covered in vineyards, olive groves and forests. The entrance is up some terracotta steps from the terrace. Inside is an open plan living area. Against one wall is a fully equipped kitchenette which includes gas hobs, a small fridge with freezer compartment, a microwave with grill. There is also a large, traditional Tuscan stone sink. In the centre of the room is a wooden dining table with six chairs and a pretty, typical Tuscan wood sideboard. To the other side of the room is a double sofa and two armchairs.
The room has plenty of light provided by the glass double doors which lead onto a sunny communal courtyard, and the door to the terrace. Down some stone steps there is a corridor, off which is a double bedroom. It is furnished with a beautiful iron bed and chest of drawers. There is a high window. This room like the rest of the villa has a typical Tuscan terracotta floor. En-suite is a toilet. Across the hall is a dressing room which has a large wardrobe and mirror. Next to this is a small bathroom with shower. At the end of the corridor is a twin bedroom. There are handmade iron beds which can be put together to make a double bedroom. A chest of drawers and lovely lamp with iron lace work complete the furnishings of the twin bedroom.